Cycle the Lavender Fields of Provence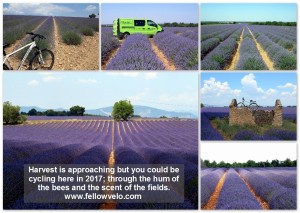 After an extended cycle-camping trip down France's Atlantic Coast, we're now back at our Provence base and managed a quick trip to the Lavender Fields in preparation for another group.
If you like what you see . . . join us in 2017 in the lead up to the harvest for some truly wonderful cycling days.